VISION, MISSION & STRATEGIC MAP
Our Mission
To educate and inspire a diverse community of K-12 learners by engaging them in rigorous real-world learning experiences which prioritize intellectual, social and emotional growth.
Our Vision
Tapestry is a vibrant, sustainable school that empowers learners and leaders to make a positive impact in our communities and beyond.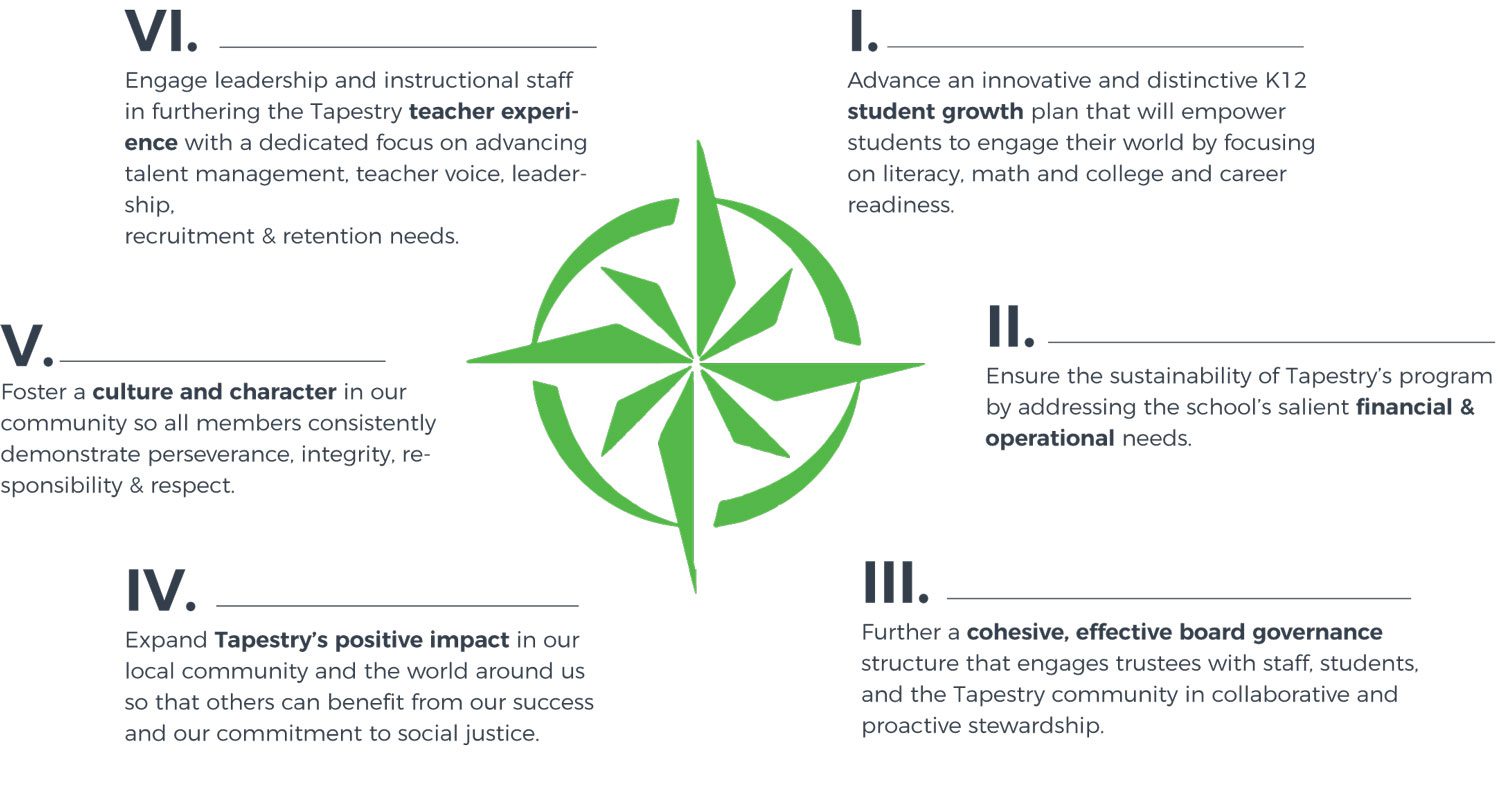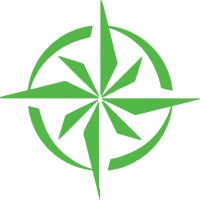 I. Advance an innovative and distinctive K12 student growth plan that will empower students to engage their world by focusing on literacy, math and college and career readiness.
II. Ensure the sustainability of Tapestry's program by addressing the school's salient financial & operational needs.
III. Further a cohesive, effective board governance structure that engages trustees with staff, students, and the Tapestry community in collaborative and proactive stewardship.
IV. Expand Tapestry's positive impact so that more students and families can benefit from our success.
V. Foster a culture and character in our community so all members consistency demonstrate perseverance, integrity, responsibility & respect.
VI. Engage leadership and instructional staff in furthering the Tapestry teacher experience with a dedicated focus on advancing talent management, teacher voice, leadership, recruitment & retention needs.