 Public Information Sessions

Grades K-4
Thursday, October 20, 2022 at 10:00 am
Thursday, February 2, 2023 at 10:00 am 
For More Information Call 716-332-0754!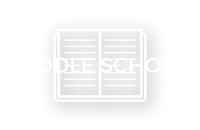 Public Information Sessions 
Grades 5-8 
Thursday, October 20, 2022 at 8:30 am 
Thursday, February 2, 2023 at 8:30 am
For More Information Call 716-332-0755!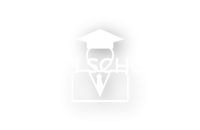 Public Information Sessions

Grades 9-12
Thursday, October 20, 2022 at 10:30 am
Thursday, February 2, 2023 at 10:30 am 
For More Information Call 716-204-5883!
Parents and guardians must submit a completed application by Friday, April 1, 2023 in order to enter a child in the lottery for admission the following September. Applications received after that date may result in a child being placed on the waiting list.
All Students
All lottery acceptances are preliminary and do not become final until Tapestry receives all necessary paperwork, including an authentic copy of a child's birth certificate, proof of residence, copy of recent physical (from physician), immunization records, and have completed our online registration through SchoolMint. This paperwork must be completed and returned by Friday, May 12, 2023, or the student's seat will be offered to the next child on the waiting list.
Kindergarten
All applicants for kindergarten must turn five years old by December 31st of their kindergarten year in order to be eligible for the lottery.
Grades 1-12
For students entering first through twelve grades, Tapestry also requires academic records from a child's previous school, and a copy of the child's final report card showing whether or not he/she was promoted to the next grade level.
Registration Requirements:
After the lottery, accepted students seeking admission for Kindergarten must:
Be 5 years old on or before December 31st
Be administered a Kindergarten readiness test
Have a report/evaluation from the pre-school teacher (if applicable)
Provide current immunization records
For ALL accepted students, the registration process includes the completion of the following items:
Online Registration Form via SchoolMint
Residency Verification Form and required documentation
Record Release Form
Copy of current report card and State testing scores (if applicable)
Copy of 504 plan or IEP (if applicable)
Copy of Birth Certificate
New York State Textbook Request Form
Immunization Form
Physical Form
Application for Free and Reduced Lunch & Breakfast
Custody or guardianship paperwork (if applicable)
Completion of an Intake Interview with Tapestry staff
General Policies:
Students maintaining continuous enrollment at Tapestry Charter School need not reapply at the end of the school year.

All applicants will be selected through the lottery process.

Families with siblings will be given " preference" if there is an opening in the grade requested. There is no guarantee that the school will have space for a sibling.

A student who has elected to withdraw from Tapestry Charter School and wishes to return Tapestry Charter School must reapply as a new student.

If you are applying for multiple children in your family, a separate application must be completed for each student applying for admission.
All K-12 2022-23 Applications must be submitted by Monday, April 3, 2023.
The K-12 Lottery is scheduled for April 12, 2023. More details coming soon. Notification of the lottery results will be communicated through text and/or email from SchoolMint.