The Tyler Brunner Fund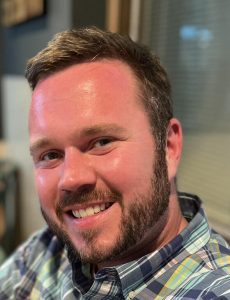 In loving memory of Tyler Brunner (September 13, 1993-October 8, 2022).  Mr. Brunner was an extraordinarily revered school leader, teacher, colleague, coach, friend and student mentor in our special and unique school community.  His boundless positivity, energy and kindness permeated through to anyone who had the good fortune to know him, and it is hard to think of someone who embodied Tapestry, and what we believe and value, more than he did.
Support Tapestry Charter School!

We couldn't do it without you – WE ARE CREW!
Community Track & Multi-Sport Athletic Complex
Tapestry Charter School is thrilled to be building a Community Track & Multi-Sport Atheltic Complex on its North Buffalo campus located on Great Arrow Avenue. This Athletic Complex will not only be available to Tapestry's 1,100 students but the Buffalo community. We will be able to provide equitable access to urban youth in sports for football, flag football, lacrosse, soccer, and track.
Support our $2.7 million capital campaign!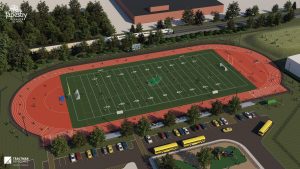 Thank you so much to our supporters!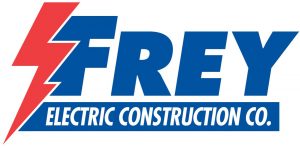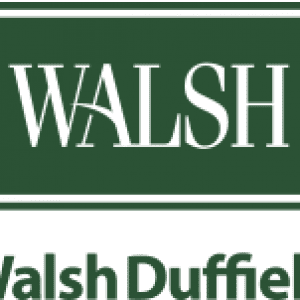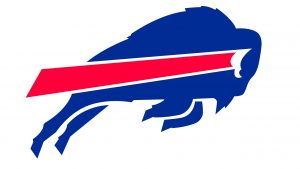 2022-2023 Annual Giving Campaign
Tapestry depends on monetary gifts and volunteer support from its families and friends to provide for its unique programs including expeditionary fieldwork, arts programs, increased technology access, athletics, and the maintenance and growth of its beautiful campus and facilities.
Tapestry Charter School's Annual Giving Campaign is comprised of gifts from the Tapestry community of families and friends. The campaign runs during the academic school year. Participation by all of our constituents (parents, past parents, alumni, faculty, and staff) is extremely important to our continued success. Donations in any amount will help us reach our annual goal of 100% participation!
There are many ways to give!
One-time donation – you can donate online, by cash or check!
Monthly giving – sign up online to have a donation come out of your account every month so you don't have to remember when to give.
Matching Donation – Double your impact with a matching donation. Ask your company if they match their employee's donations!
Peer-to-Peer Fundraising – You can work with our Development Officer on setting up a personal fundraising page and ask your friends and family to donate
Birthday Fundraiser – On Facebook, you can select a charity to raise funds for on your birthday!
Planned gifts – Add Tapestry to your long-term estate or financial plans
Amazon Wish List
Looking to donate a tangible gift to Tapestry Charter School? Shop our Amazon wish list! We have lots of great items there. Simply select the items that you want to purchase and they will get sent directly to our school.
Make Tapestry your Charity of Choice!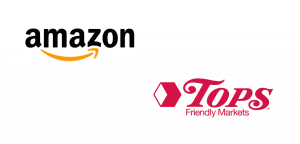 Amazon
Shop at smile.amazon.com and Amazon will donate 0.5% of eligible purchases to your favorite charitable organization—no fees, no extra cost.
Tops Friendly Markets
At Tops Friendly Markets, they are committed to helping the communities we serve. Schools are a big part of those communities. Did you know that Tops has donated more than 1 MILLION DOLLARS to local schools through Tops in Education? Tops in Education is a program that makes it easier to get additional money for school improvements and programs.
Earn up to 5% for your favorite school by clicking here!

Sarah Thorp Acton Scholarship
In honor of our beloved teacher Sarah Thorp Acton (April 12, 1981-March 25, 2013) a scholarship fund has been set up by her family and Tapestry Charter School as of March 2013.
This scholarship celebrates the memory of a former Tapestry student and traveler, Nick Padilla.  Nick was a person who loved being outdoors and who saw the beauty of nature. He had a unique way of looking at the world and he sought to capture that view with his photography.
The Nick Padilla International Travel Scholarship will be awarded to Tapestry students who best embody Nick's spirit and interest in travel and photography.   Scholarship recipients will be given financial assistance to allow them to participate in the school's bi-annual trips to Europe.
Contact Information
Thank you so much for all your support!
Please make all checks payable to:
Tapestry Charter School
Please send checks to:
65 Great Arrow Avenue
Buffalo, NY 14216
Any questions on supporting Tapestry Charter School, please don't hesitate to contact Eric Klapper at klapper@tapestryschool.org or by phone at 716-204-5883